"Each step forward has a sacred meaning of its own" Sri Chinmoy
Mystras - Greece - December 2016
Although I never studied ancient history and the myths and legends of Greece have mostly passed me by, I do have an image or set of associations around classical Greece - Troy, Sparta, Athens...
So it was a surprise to see one of our organised trips in the Pelopponese arranged for a 12th century fortress founded by Franks and later ruled by the Byzantines - this was an era of Greek history that had barely registered with me.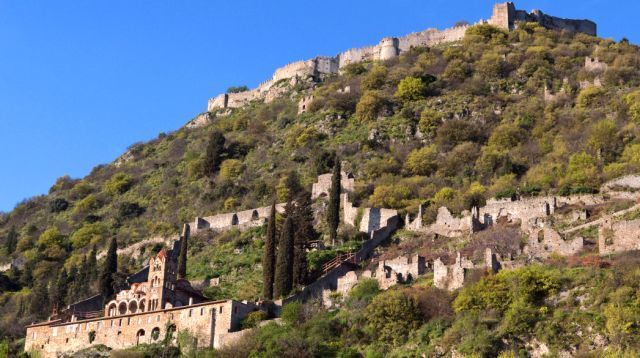 We started at the fortress gate and trekked up a winding stone-paved path towards the ramparts of the imposing castle itself. Each bend in the trail revealed a new vista over the lower town and its monasteries and basicilicas, as well as the timeless landscape of olive groves and terraces in the valley below. Time really does seem to stand still here in the south of Greece, it seems to almost hang in the air like something palpable - timeless time. As well as breathtaking views we had the reward of hanging out in the sun with a hundred or more other disciples when we finally made our way through the arches into the fortress itself. It was cool in the upland air but we were bathed in sunshine and no-one seemed keen to start the hike back down for quite some time.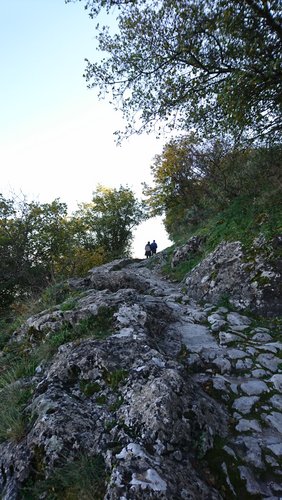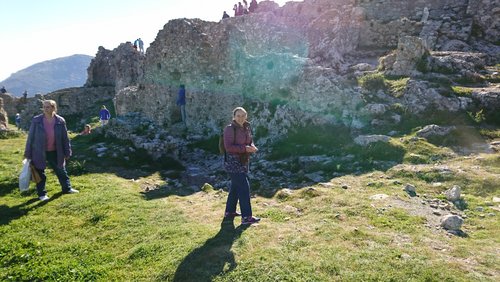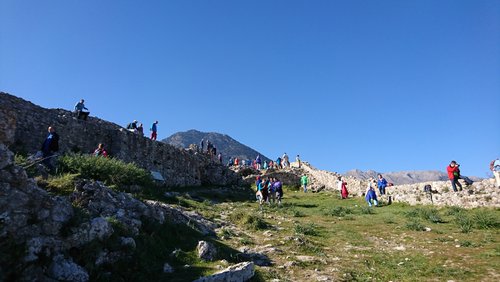 When we did head back, we were soon past our starting point and heading through the winding paths and alleys of the lower town, between churches and palaces from the medieval period - some with painted frescoes remarkably intact. There was a real feeling of sanctity in some of these orthodox chapels and there are praciticing nuns here in one of the convents. The mystery is how the place came to be abandoned for centuries, which it was, some time in the late middle ages.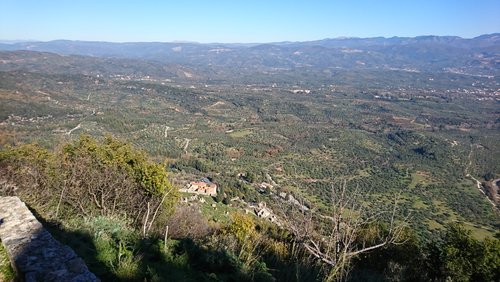 Kokila tested herself on the winding and steep descent rather than heading out and taking the roadway down the back of the hill - pretty impressive for someone who gets vertigo but she handled it fine and covered the full distance.