"Each step forward has a sacred meaning of its own" Sri Chinmoy
Devon and Somerset AUDAX Perm - May 2017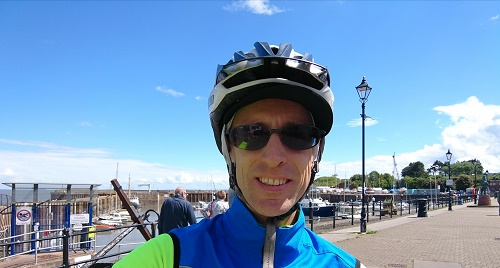 My AUDAX goal right now is to clock up AAA points so I picked out this ride for my lieu day from work and drove down to Honiton for an early start. The roads were familiar at first, similar to the start of the Valley of the Rocks ride, so it was no great hardship when I punctured after only a few KM as it was warm, dry and beautiful in all directions - not a bad place to faff with your wheels and inner tubes!
This did mean that I was on lowish front tyre pressure for the rest of the day but I don't suppose it made a huge difference!
I'm writing this a few weeks later as the ride came just a couple of days before our Sri Chinmoy Triathlon that I organise and I haven't had a spare second to write my blog - what I do remember though is how full my mind was of heavy triathlon detail and what a relief it was to just get on the bike and ride up hills. Ah, so simple!
Devon scenery is lush and wonderful so even the early climbs were fun - I wasn't making any great pace but hills are a test at any speed and I was definitely getting a great workout. The first stop was a service station so I didn't hang around, the long drag up to the coastal hills and the turnaround point of Watchet beckoned and I was well fuelled from all the bars I'd eaten in the car driving down.
When I did finally reach Watchet, it offered a choice of a couple of cafes and I chose the one with ambrosial soup, so things were working out pretty well. Heading back I encountered some rain around the intriguingly named village of Monksilver and the climbs, none of which was a real showstopper, kept on coming. Then, after my final stop around Wellington, I had the big challenge of the day in the shape of the serious ascent to the Wellington Memorial that dominates the skyline around here. I had the back wheel slipping a couple of times but I stayed in the saddle and made it to the top. The roads were exquisite in the afternoon sun...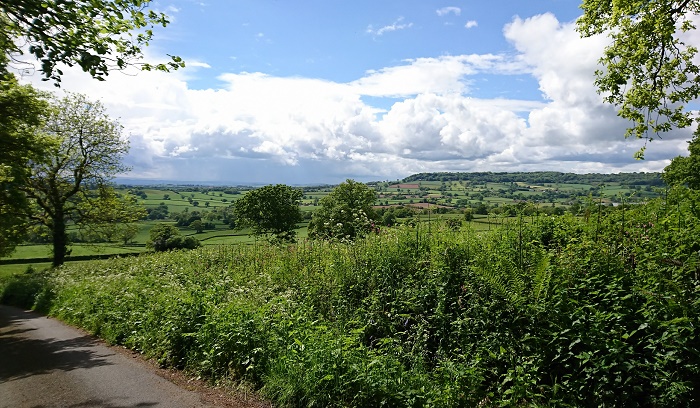 More climbs on the quiet roads around Dunkeswell brought me back to the spot where I'd punctured and then a short hop back to Honiton to clock of. Can't remember my time but it should be on the AUDAX website, along with 2.25 well earned AAA points for the climbing. Sweet.