"Each step forward has a sacred meaning of its own" Sri Chinmoy
Sri Chinmoy Centre 1 Mile Race - Skopje, Macedonia - October 2017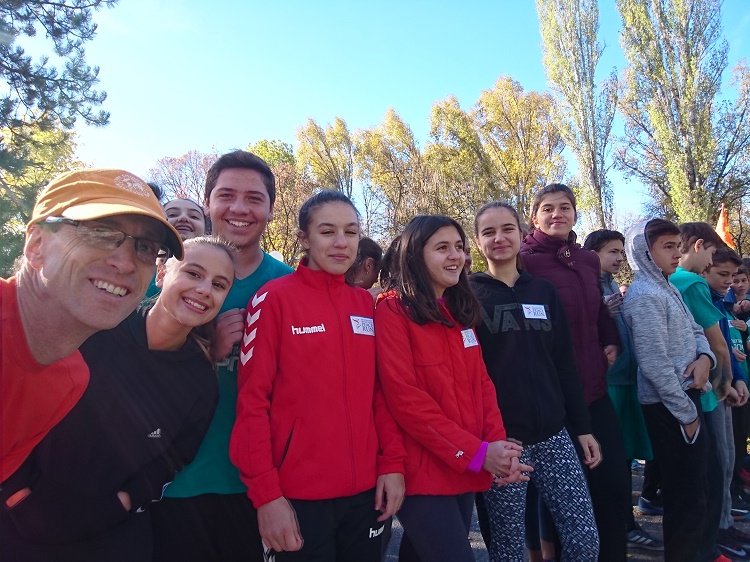 We've had a "Sri Chinmoy Peace Mile" in Bristol since the 80s but Skopje, capital of Macedonia (The Former Yugoslav Republic of Macedonia, to give the nation its full title), has only just acquired one. I was lucky enough to be in town for the visit of the Peace Run and the unveiling of the plaque dedicating the mile-long loop to peace. It's a gorgeous course, winding around flat, even paths under stately broadleaf trees and it even includes a Monet-esque bridge.
The 1 mile race was mostly for youngsters from a local school / sports club but several of us joined in to give them a run for their money. I was consciously holding back, having raced the day before, but I still managed to catch some of those younger athletes as I got into my stride. Final time was 6.36 so I was happy with that.
Peace Miles are special places - dedicating anything to Peace is a really significant act, and choosing a place where people go to exercise, to experience peace and to commune with nature (without being remote or isolated) is just perfect. Long live the Skopje Sri Chinmoy Peace Mile.