"Each step forward has a sacred meaning of its own" Sri Chinmoy
2 Miler - Broadway, Cotswolds - February 2018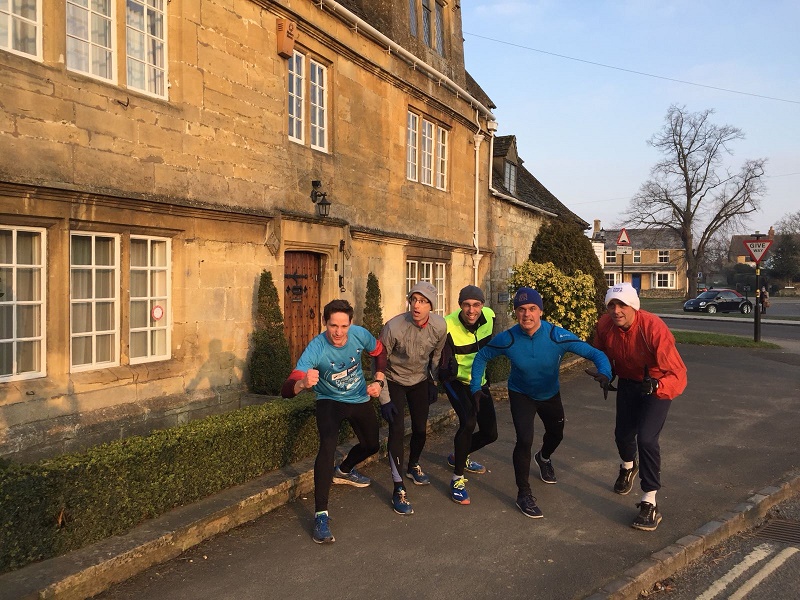 We were in the Cotswold tourist magnet of Broadway recording a new CD when sadanand suggested a 2 mile race.... Kokila had decided to revive our so called oneness races where centres across UK, France and Ireland all hold a 2 miler each month and pool results so this would be the Ananda race.
I'd pulled up with a tight right calf 3 days before so I wasn't planning a race effort, just a jog round. 5 of us lined up, sadanand leading from the off, chased by suswara then a pack formed of devashishu, Karteek and me.
It was about 2 degrees and sunny, the course was a quiet country lane and the turnaround point was to be a lemon left at the roadside just after a graveyard. Standard stuff, right?
I held my own with the guys for around half a mile but the calf was tight and sore so I decided to play it safe and slow down. In last place at the turn, I picked up the lemon and jogged back to finish in just under 20 minutes. Luckily I had a time of 12.41 to submit from earlier in the month. I also had a massage booked for 2 days later so I was hoping that would sort my legs out.
Glad to have taken part, had a good morning session to set me up for the day and seen lovely Cotswold scenery along the way.