"Each step forward has a sacred meaning of its own" Sri Chinmoy
Porthallow Runs - September 2020

With so many of our usual journeys cancelled in this year of lockdown and uncertainty we did something pretty strange - we took a holiday. Air B&B in West Cornwall - a place called St Keverne - gave us a great base to explore from and we were blessed with cool mornings for running and hot afternoons for swimming. Rejuvenating!
On our first morning I headed out for a run to our nearest sea, hoping I could find an easy to follow route that was not too arduous so I could repeat it with Kokila when she went for her afternoon run. The excellent Windy Maps app gave me a course of lanes and trails to the sea and clocked it as 1.9 miles, but you never know what's actually there in reality until you get out and do the run - the world of apps, clouds and data is always different to what you encounter in real space!
We were staying at the bottom of a valley with a cool and lush microclimate so the first part of the run was a climb on the lane towards the daylight above the mist.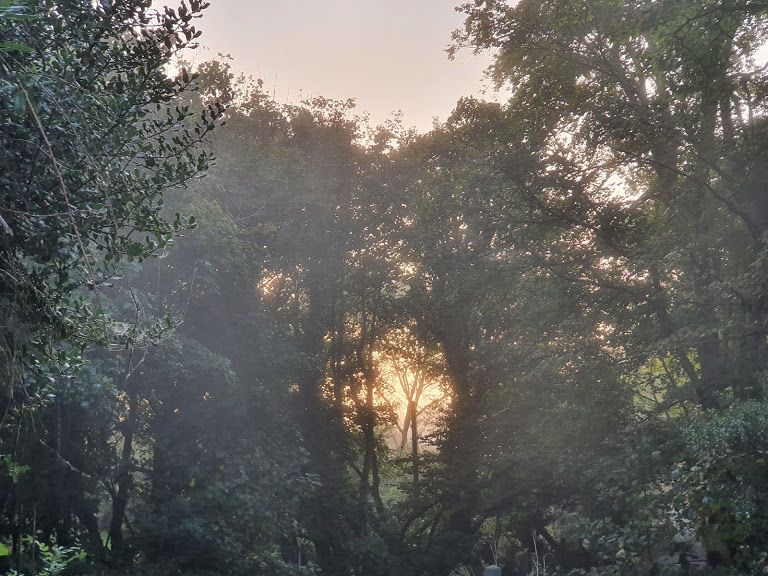 I emerged to find that the mist was clinging to all the low-lying ground but already burning off up above to reveal late summer colour and blue skies. When cars did come, they came fast.so I was glad to be in hi-viz kit so they saw me in time to jam the brakes on. It was just over half way to the sea that I had the chance to escape the lanes and get into the fields, where a series of styles and gates led me in a sinuous route towards the sea at Porthallow.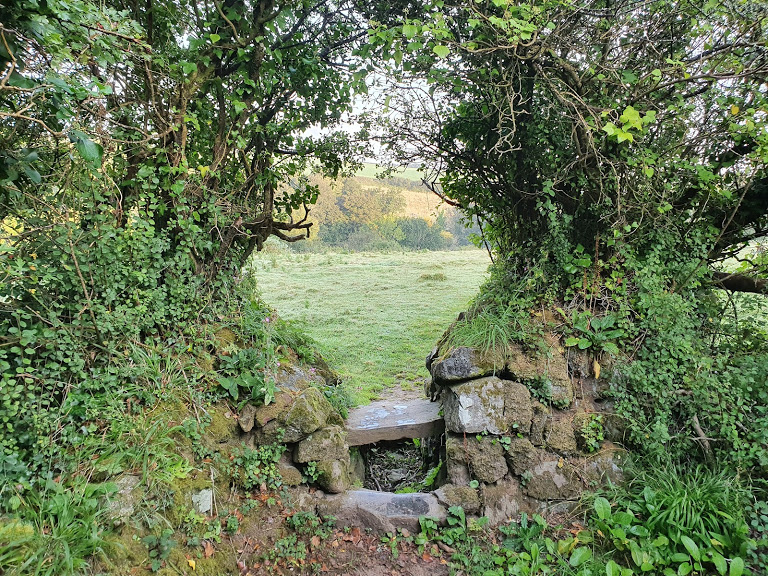 Porthallow itself was quiet in the early morning, the sea calm and the sky clear. There was a monument with a poem about the local people, a mighty slab declaring how the land and sea had forged them. It carried an air of pride, independence and defiance and felt very powerful.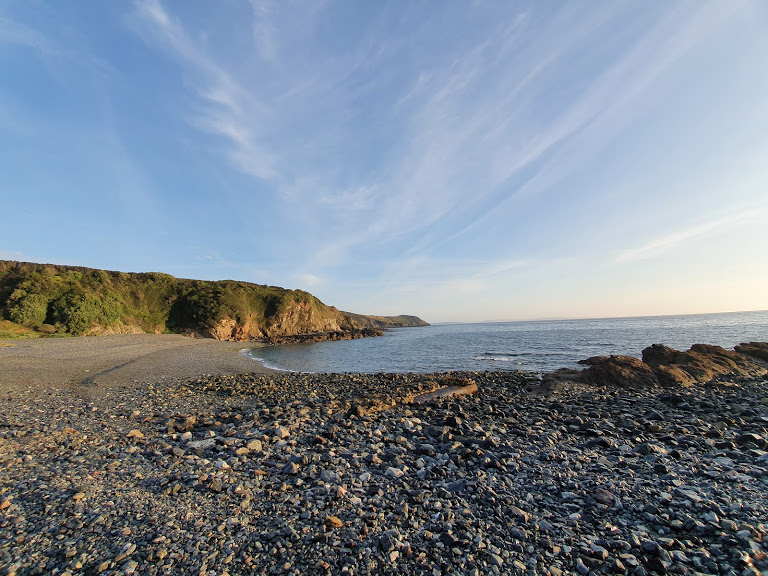 Later in the day I headed back out on the same trails and lanes with Kokila, so it was a rare occasion of 2 running sessions in the same day. Also I managed to have a swim at Trebah so it was a pretty good day for training.
Three days later on our final day in Cornwall it was time to get a hard run in, so I followed the familiar route down to Porthallow through the fields for a third time but then hunted for the coast path to make a loop back to St Keverne over the headlands. It took a while to work out the route - the main signs take you inland rather than around the coast but there was a narrow set of rocky steps, well hidden, that led up to a trail that I hoped would hug the coast itself.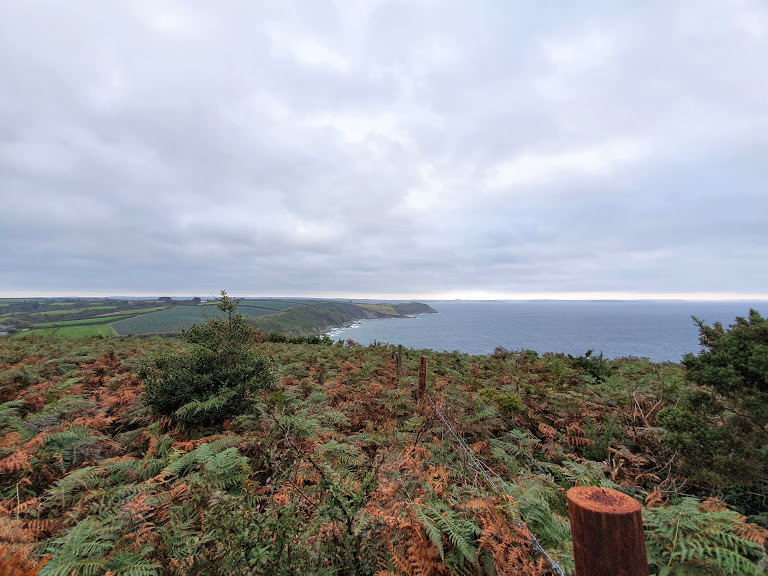 After a climb worthy of a fell race I found myself looking down on the bay from above and heading towards the next inlet at Porthoutstock where I knew I could pick up a trail to St Keverne church. The route was tricky and the paths had to skirt private land and didn't stay in sight of the sea all the time as I'd hoped, but it was definitely more dramatic and beautiful than the lanes I'd have taken if I'd followed the Coastal Path signs. Porthoustock was bleak and uninviting but the path heading inland was lovely - following a stream through lush woodland.
There were sections where it felt like rainforest and reminded me of runs and hikes in Bali and Malaysia.
Finally the old stone church came into view and I was heading back into our valley to complete the run - 6 miles at a stiff pace with hard climbs. I felt really good on it and it seems as though the marathon from just under 4 weeks ago is out of my system now and I can think about the next running challenge. Maybe lockdown's easing will allow an "actual" race, who knows?