"Each step forward has a sacred meaning of its own" Sri Chinmoy
St Jeannet Mountain

Run,
La Colle, Baou de la Gaude,
June 2019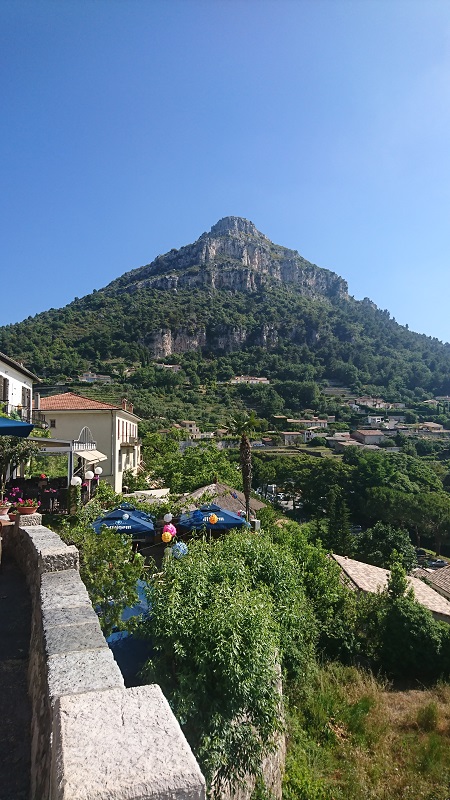 It was semi-deja-view in St Jeannet - just like in Ireland the month before I finished our 2-mile race pretty breathless after a max effort and immediately headed off to jog up a mountain. Instead of the 600m Slieve Foy, this time it was Baou de La Gaude, with the summit "La Colle" at around 844 metres. It was quite a contrast - dry, stoney paths through scrub surrounded by wild thyme and asparagus instead of the soft, grassy slopes I'd encountered in Ireland. The pace was easier too - several of us set off with a mix of jogging and walking and we soon split up with myself and Gianluca up front. Suswara, mindful of his 100k race at the end of the month, decided to stay on the roads instead of risking his legs on the loose stones.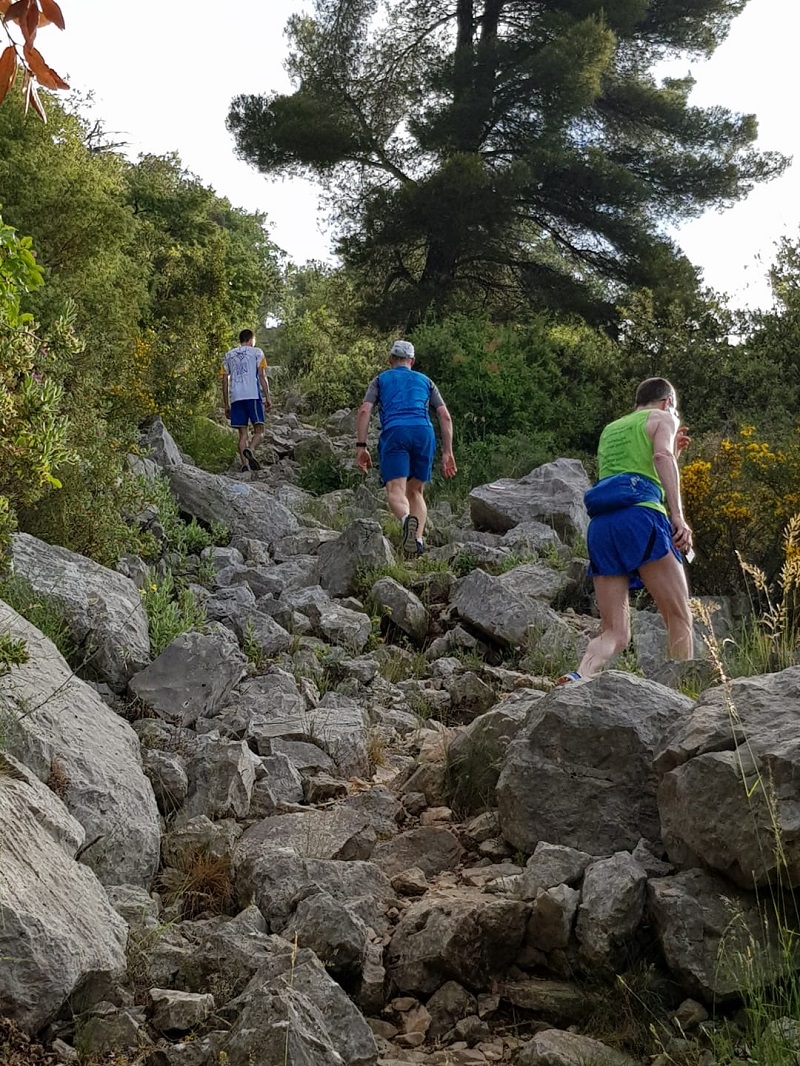 In places the going was easy enough to run, but sometimes it was a bit of a scramble, but one way or another we arrived at the summit to be treated to views that reminded me of Huang Shan, with a sea of mist rolling into the valleys and islands of limestone standing out above. Far from getting cooler as we got higher it started to heat up and I was glad I'd stayed in my race kit!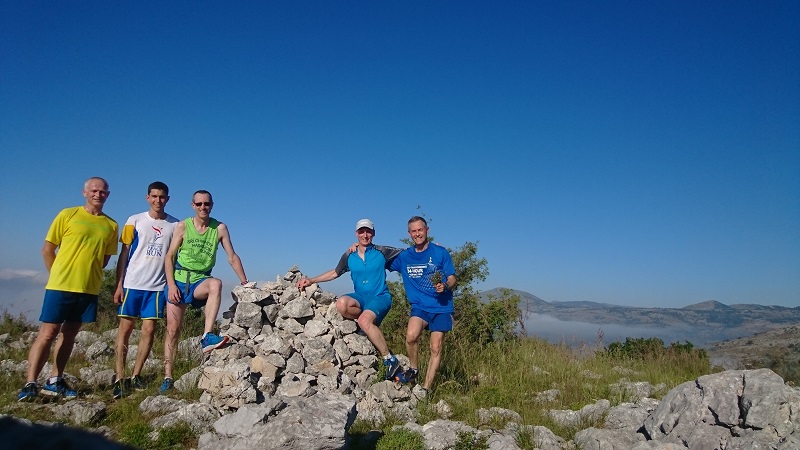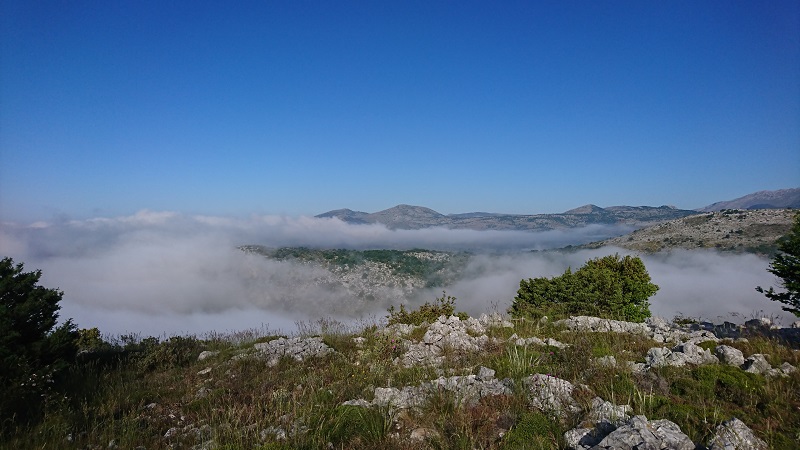 The way down became a race against time as we had a deadline for breakfast at the gite - so we made a proper run of it and covered ground quickly. Rasmiavan, out through injury for quite a while, seemed to be back to good fitness and nimble over the rocks.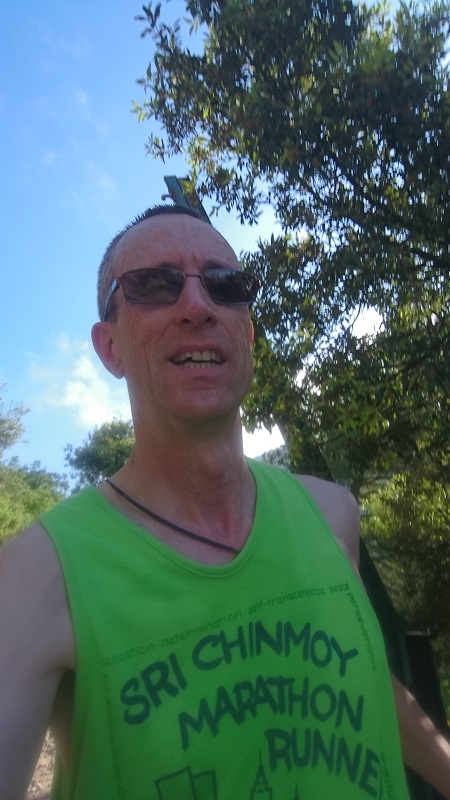 Getting this in before breakfast was time well spent - expansive views down towards the Mediterranean and inland over the mountains made it more than worth it. And we made it to breakfast on time - bowls of milky coffee and what we would call Artisan Bread (but around here it's just "bread") went down a treat.
The photo shows Ambarish, Gianluca, me, Rasmivan and Ashcharjya - a classic international team!