"Each step forward has a sacred meaning of its own" Sri Chinmoy
Arthur's Seat Hike - July 2018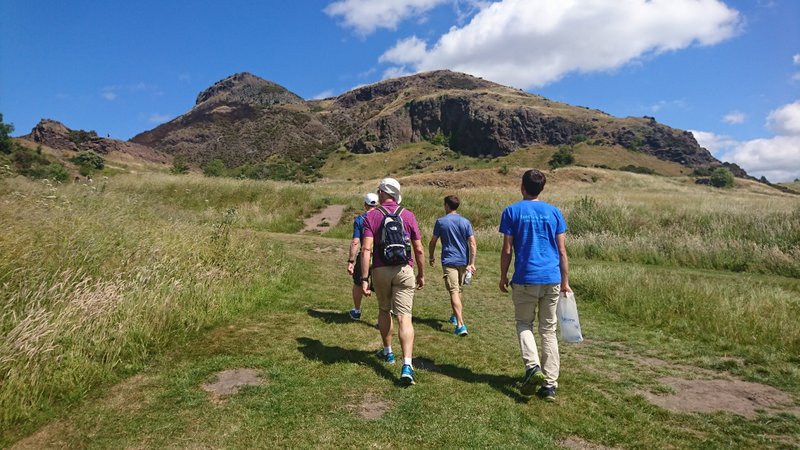 Our gatherings often end around lunch time so people can travel home by evening, but there's usually a crew of people with late trains or late flights who fill the last afternoon with a hike or a long run. This time we were staying almost in the shadow of Arthur's Seat so 5 of us - 2 English, 2 Irish and 1 Croatian - set off after lunch and headed straight for the hill. I'd run up the day before so I knew the summit would take around half an hour walking and there was just time to get up and back before heading to the airport.
It was warm and just breezy enough to give some relief from the unusually hot summer weather that had been baking England for some weeks and now spread north of the border to bathe Edinburgh in sunshine too.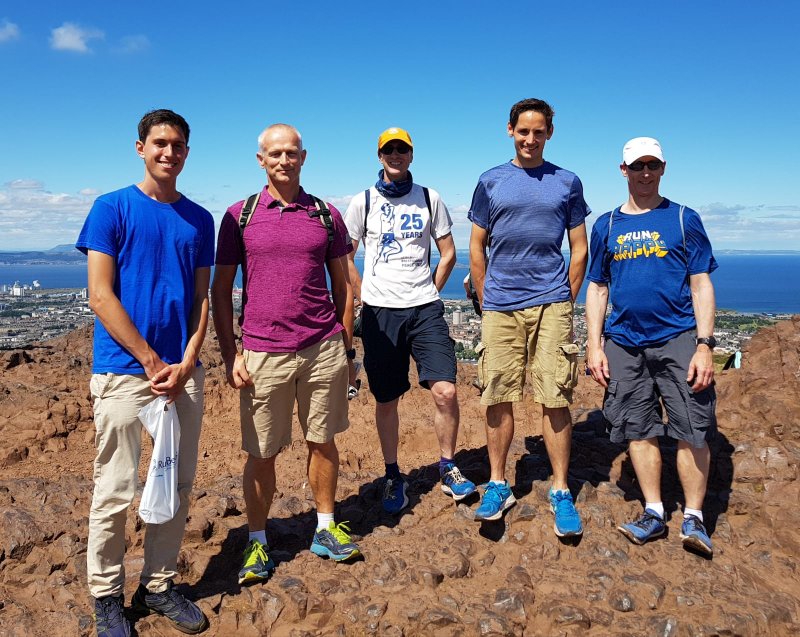 After making it to the top and drinking in the views we picked a short way back - down the far side of the hill then contouring round on one of the many paths that criss-cross Holyrood Park. We were lucky enough to pick a truly exquisite trail hemmed in by windswept trees and banks of wild flowers, with views over Salisbury Crags and the city below. Some of the time we were chatting nine to the dozen but we had some silence too when we walked solo, strung out on the trail, enjoying a walking meditation. Sun, breeze, flowers and expansive views - you can guess how we felt. It was only a short hike but time seemed to stretch out and it felt like hours later that we arrived back at Pollock Hall and headed off in different directions to make our way home.