"Each step forward has a sacred meaning of its own" Sri Chinmoy
Stourhead to King Alfred's Tower Hike

-

August 2021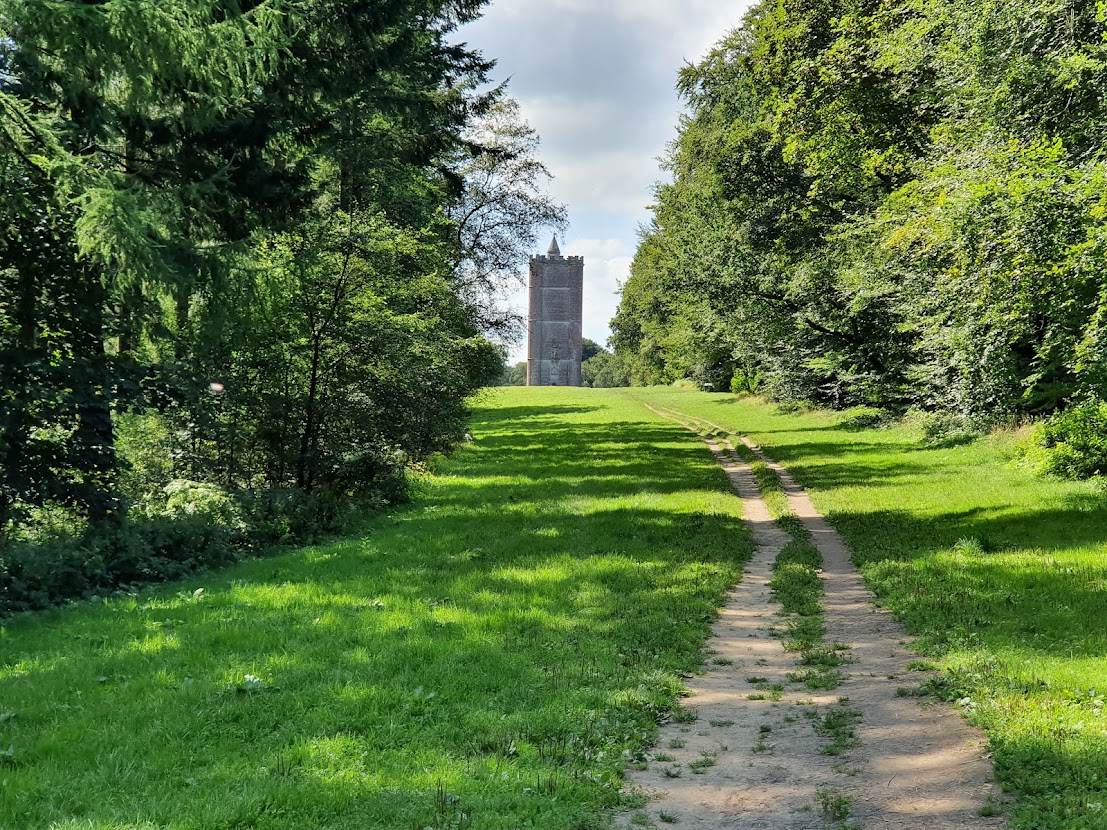 Somehow the summer of 2021 seemed to be ebbing away, but with time off work for what would have been our "Celebrations" Kokila and I decided we needed to get a long way out of Bristol and away from our usual surroundings to somewhere peaceful and beautiful. We'd been to Stourhead before but never taken the trail out through the hills to King Alfred's Tower so we got our boots on and headed to Wiltshire.
From the old Spread Eagle courtyard near the entrance to the famous gardens, we took a quiet lane down the hill, under a rock archway, then found the trail past a water wheel towards the wooded downs around the estate. As soon as we put a few yards between ourselves and the national trust garden we were virtually on our own in the peace of the landscape.
The route led slowly upwards through fields and forests, some of which were being worked as pine plantations. Many hikers have mixed feelings about the pinewoods that have sprung up in place of our native broadleaf trees, but the freshness of the air in a pine forest and the invigorating fragrance of the trees works for me. The varied landscape offered plenty of shade and within an hour we were on the ridge leading to the folly.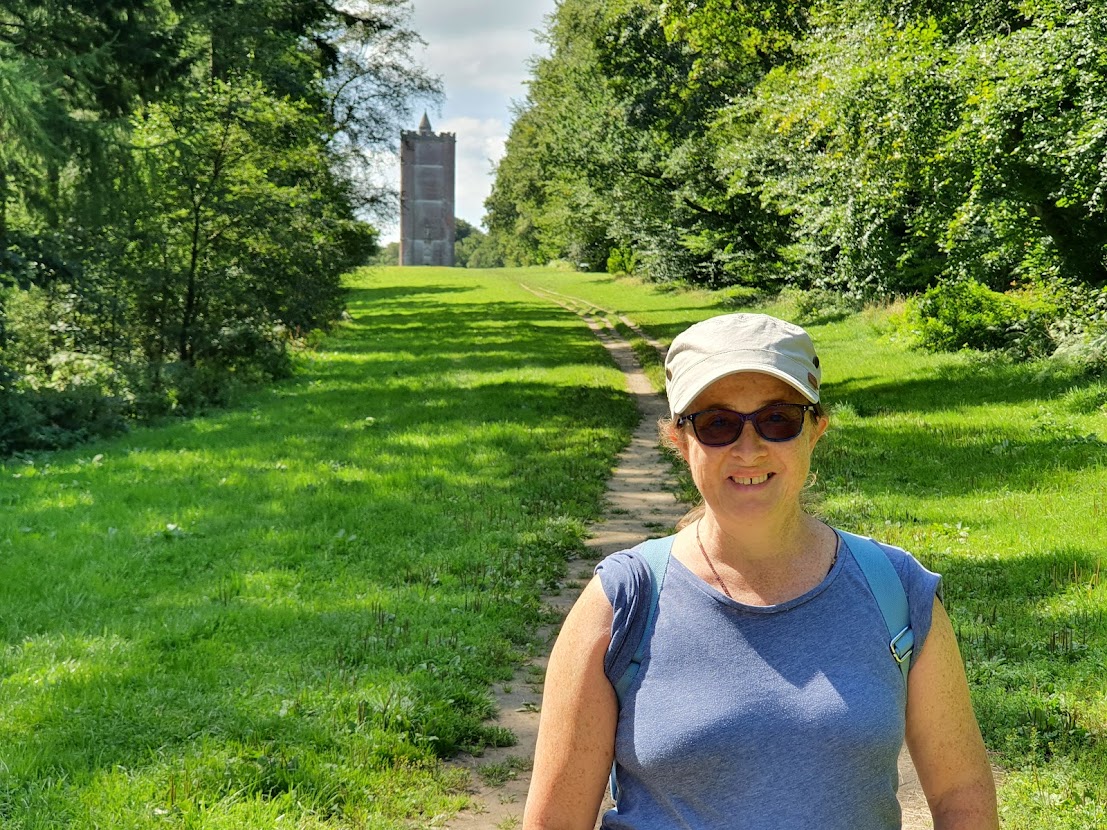 From the tower we retraced our steps and carried on along the ridge until we saw the valley of the source of the Stour. Here an ancient stone monument, transplanted from Bristol hundreds of years ago, marked the headwaters of the river in the silent valley. The skies, the forest, the deep and cool green of the valley combined to suffuse everything with a peaceful and restful feeling. We were walking slowly, enjoying each step, successfully emptying our minds of so-called worries - after all that had been the aim of the trip.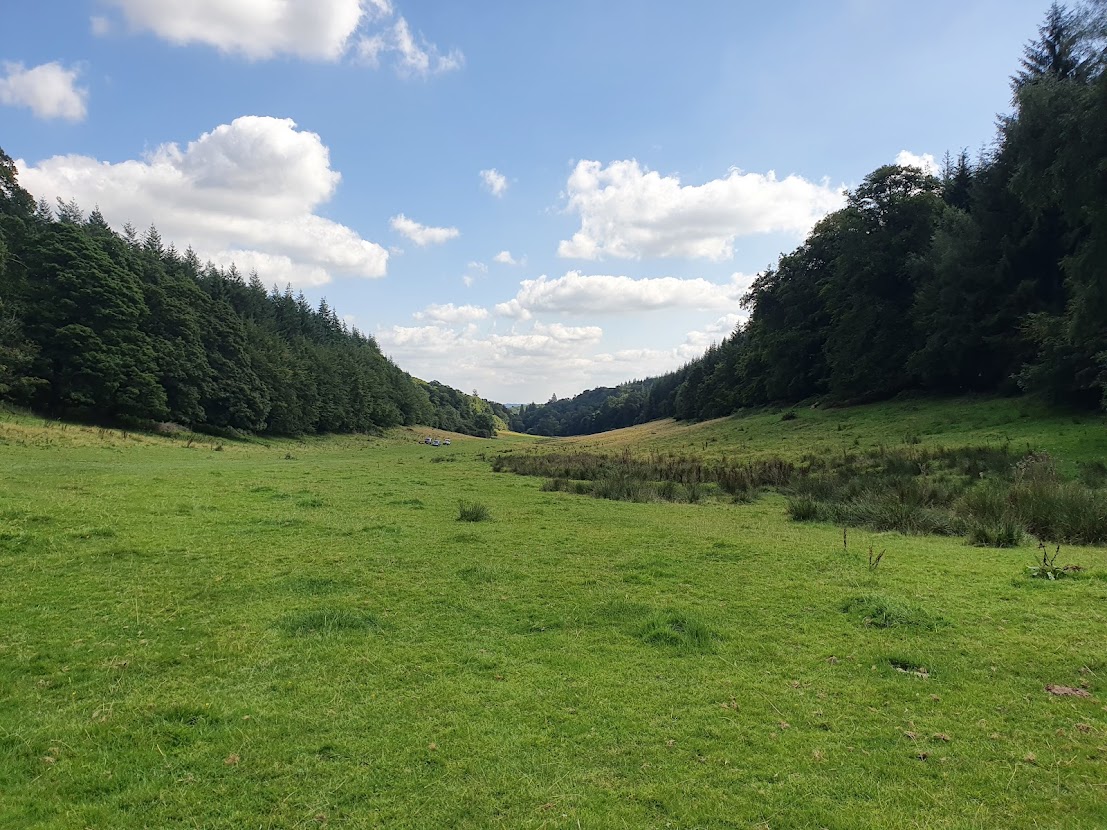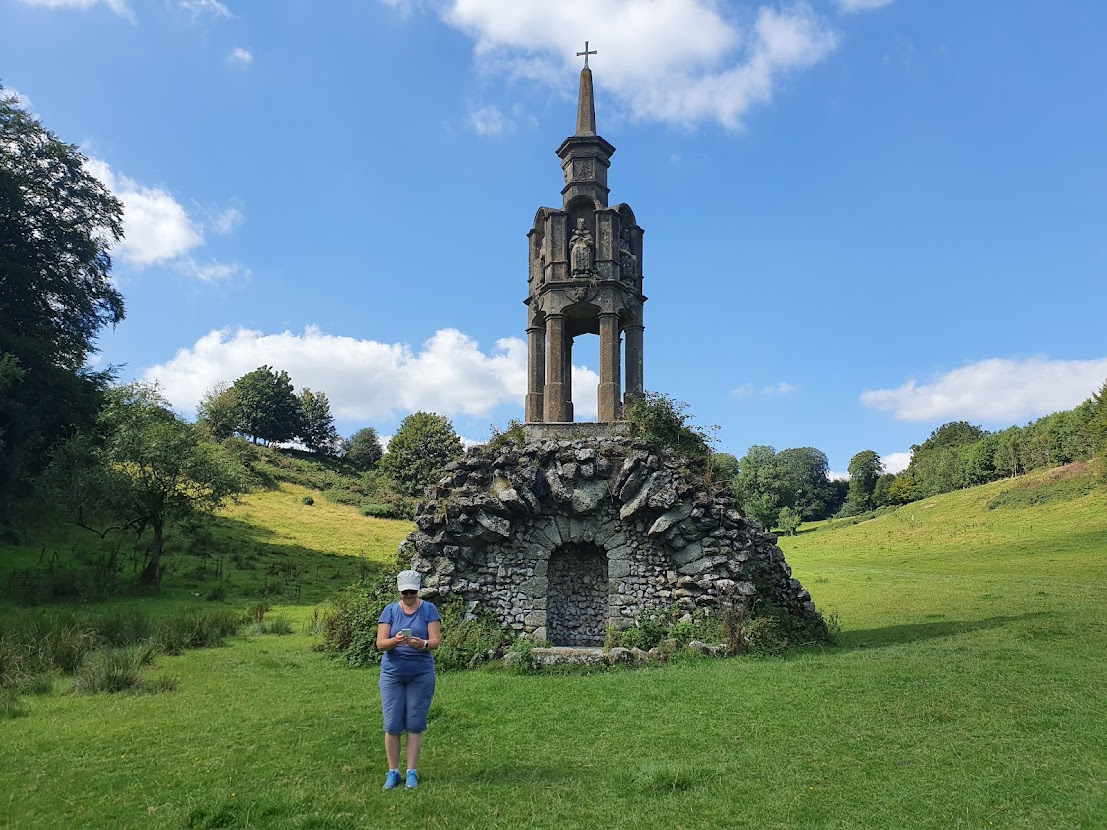 The valley of the Stour (the actual watercourse hidden underground in this dry summer) led down to some ponds and then to the Garden Lake with its bridges, grottoes and classical temples.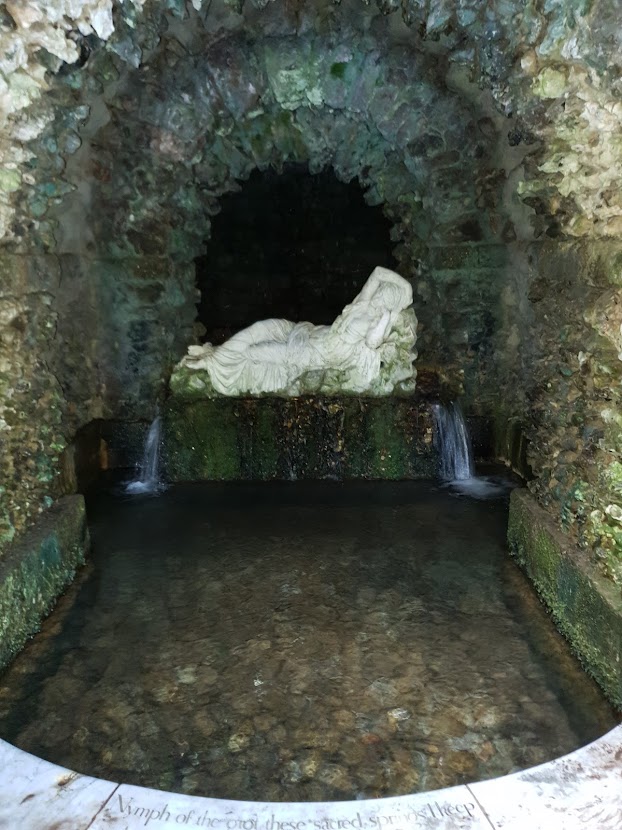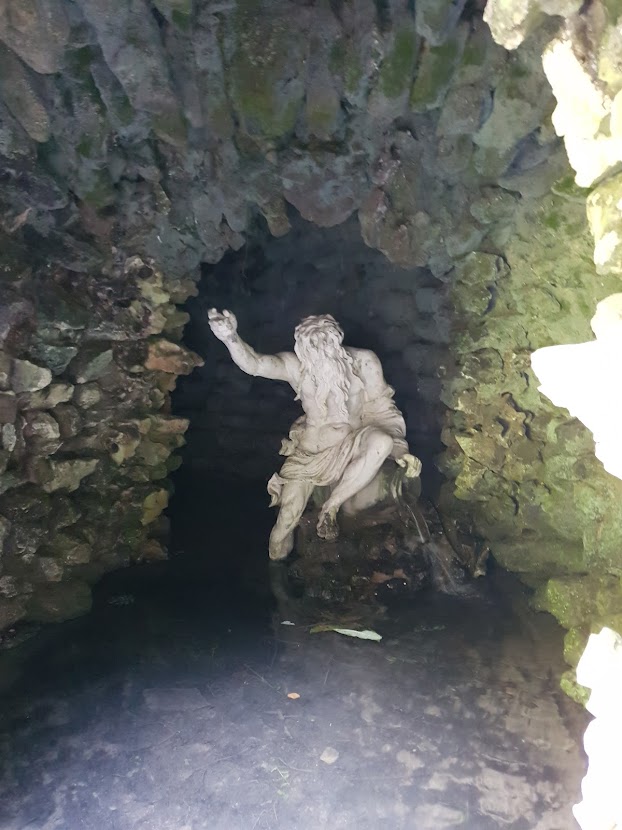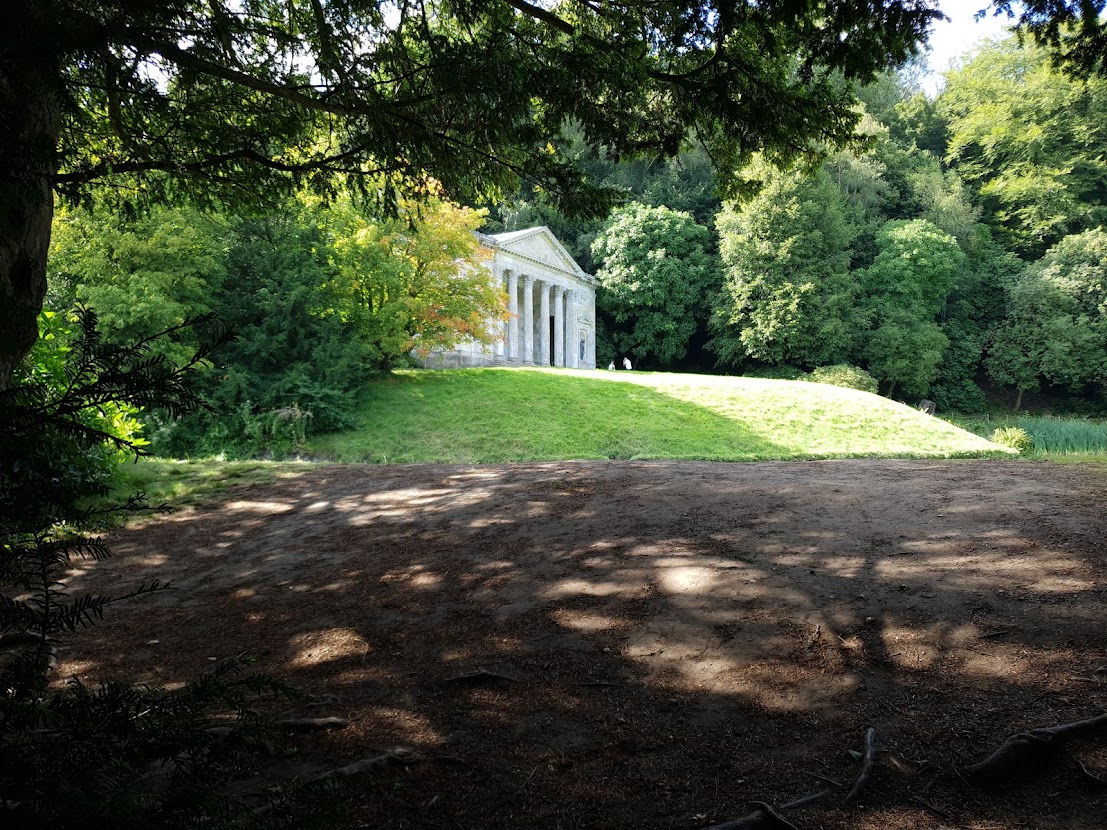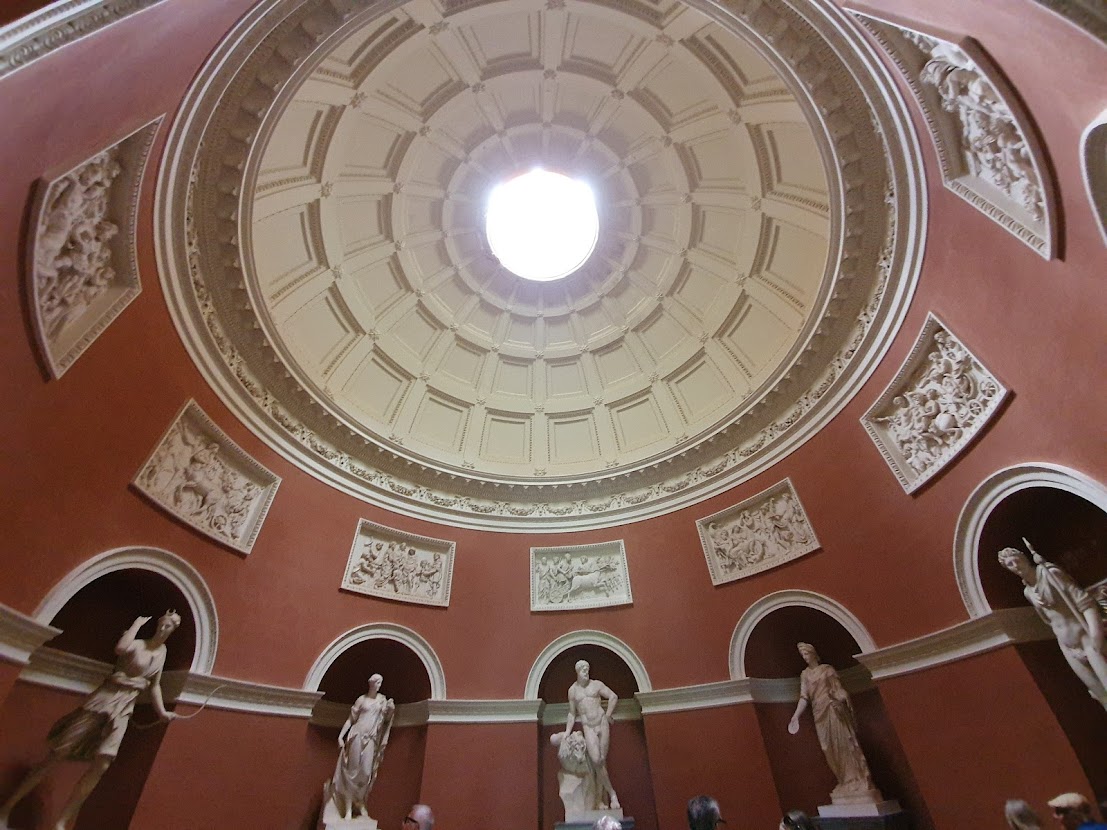 Stourhead Garden is not so much a landscape as a dreamscape - it dates from the romantic era and the fascination with ancient greece that the English gentry fostered on their Grand Tours. We chatted about this as we walked and agreed it was great that anyone and everyone can now stroll around this mythic landscape and enjoy a beauty that was once off limits for anyone outside the gentry. I call that progress!