"Each step forward has a sacred meaning of its own" Sri Chinmoy
Mendip Muddle - October 2021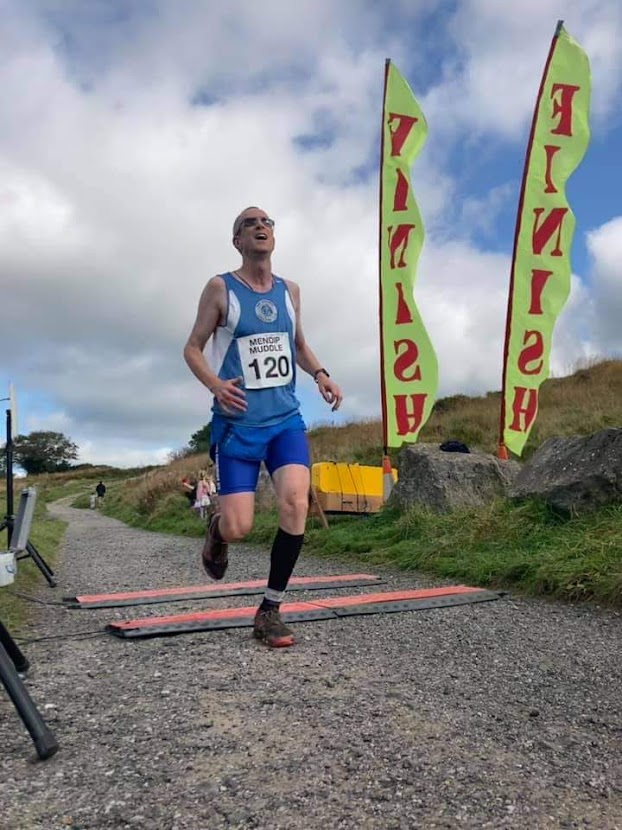 The Mendip Muddle is a trail race I've often eyed on the calendar but never been able to get to - I've done it's shorter cousin the Beacon Batch race but the Muddle takes you twice over the roof of the Mendips with numerous shorter climbs and plenty of open country as well as gorgeous woodland trail. It clocks in at 12.5 miles and 1400 feet of climb which takes you into proper hill running territory.
I felt in good shape for this one and having queried the rules with the race director, I felt confident to tackle this Class C Fell Race in vest and shorts race kit without a bumbag - the weather was set fair at around 15 degrees with no rain expected and I was able to stash 2 gels to fuel me in the later stages in my shorts pockets.
From a few minutes in I was very glad I had opted to travel light as the sun was out and I knew I would have been overheating in anything more than a vest. At the start I noticed Chrissie Wellington was in the line up and part way round I passed the familiar figure of Pat Seabrook, octogenarian record holder and centurion. A pretty high class field! I decided to try and run at an even pace and avoid going off too fast, as I have hit energy crashes in closing stages of races way too many times. My new Garmin gave me heart rate readout without the need for a strap so I got myself at a pace I felt I could sustain - 169-170 bpm which I guess is just a shade under 95% for me - and held it there the whole way round. This proved successful - the crash never came and I felt strong enough to surge a little in the last mile but not strong enough to think for a moment I had left anything out there on the course - I was finished when I finished.
The route was sublime and the whole race experience was amazing. From the initial downhill dash in the valley known as Velvet Bottom, through wooded gorge and muddy pathways to the first ascent on to open hillside, it was pure exhilaration. The course took us deep into the valley forests and over the ramparts of hillforts, past ancient caves, up over Beacon Batch, into the dark forest around Dolebury and over Beacon Batch a second time for the long climb of the day.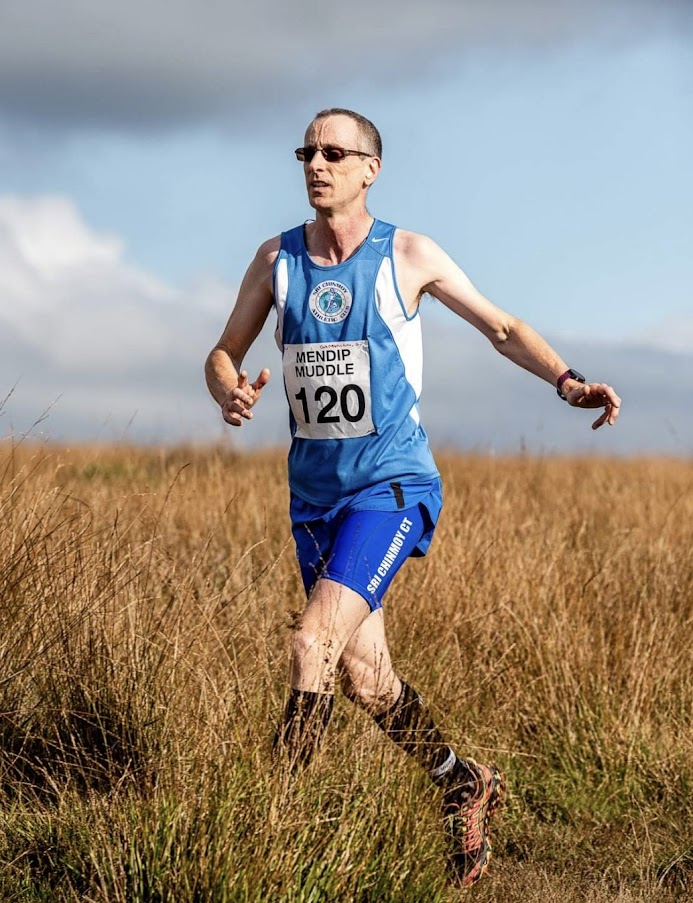 You can tell from this photo below that I was pushing as hard as I could on that final climb, but after that I did have enough energy to race hard in an effort to catch the guy ahead of me in the final mile. I really went for it on that downhill on a hard, surfaced road that led back to Charterhouse and sadly a week later I am still regretting that effort - I should have remembered that my limbs don't tolerate that kind of intensity on a hard surface. Just as happened on the Hestercombe Humdinger years ago I found myself aggravating my patella tendon and if feels like I'll be in rehab with that niggle for a while - it even hurts cycling, driving, you name it. Not a serious injury but definitely one that will take a while to shake off - so these pages might be occupied with hiking, paddling and swimming for a while!
I can't say I regret running hard in a race though - that's what races are for -and the Mendip Muddle was just an hour and forty nine minutes in paradise.