"Each step forward has a sacred meaning of its own" Sri Chinmoy
Cotswold Lakes 180k ride - May 29th - 2021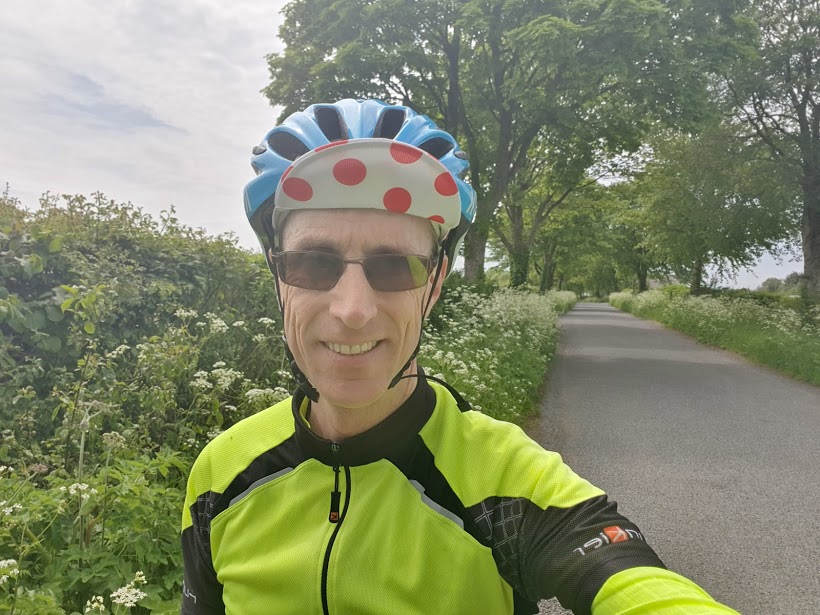 This route was an opportunity to check out the roads I would be riding on at the Cotswold 113 Triathlon, but the distance I chose was the full iron 180k. That meant a ride out to the Cotswold Water Park from home and some loops and explorations around the lakes.
Heading out of town there was plenty of climbing, the hills around Winterbourne and past the Golden Heart, then I was free of the city and its sprawl and riding the perfect roads through Westerleigh, Tormarton and Acton turville. Already I was in the Cotswold AONB and trying to keep up a decent pace while at the same time getting calories inside me as practice for the middle- and long-distance challenges ahead.
I had no GPS trail on this occasion so I just followed the signs out to the ancient settlements of Luckington, Sherston and Malmesbury. It was getting warm after the clear and chilly start as I headed south on Wootton Road, alongside the River Avon then found a turning named Wood Lane that led to the Water Park and it's endless lakes and lanes.
I rode perfectly flat loops through Latton, Down Ampney, Marston Meysey and other gorgeous villages, reminding myself constantly to eat crackers and bars and baby food (I was experimenting with all kinds of snacks) as the miles ticked by. Once I had enough mileage clocked up I pulled in at the Lakeside Kitchen for a coke then went north-west towards Tetbury to find a long way home. Here it hit the day's most perfect roads - tree-lined and serene with tall crops swaying in the fields either side, verges erupting with wild flowers and grasses and ancient stone walls hidden beneath the ocean of green.
As the miles piled up fatigue began to build in my legs and tiredness in my body as a whole - I was pushing for a modest 16mph or 17 if I could manage it and it was testing keeping that going with the hills and the feeding and the steadily building heat. As my speculative route brought me out through Tarlton and then back towards sherston I picked up my outbound route in reverse and began to mentally count the miles down towards home instead of up.
It must have been the fatigue that made me do it as I took a stupid wrong turn following google trying to get the quickest and flattest way home. Even as I followed the blue line I was thinking to myself "I hope this doesn't end up on Broad Lane" but sure enough I was soon on the dirt and gravel instead of the lovely, smooth road and cursing my laziness in not working out a proper return route. It was a relief to be back on the lanes around Ram Hill then I was up and over the last couple of climbs and home in 7 hours with an average speed of 16.7. That'll do for now. Here's a picture of the perfect road to nowhere somewhere between Kemble and Tarlton.