Oxford 2 Mile Race 2014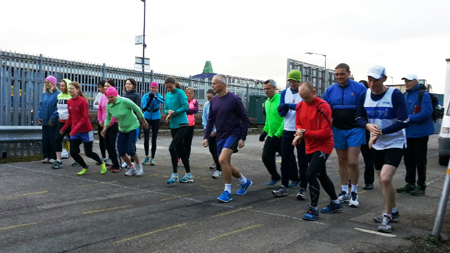 I actually took part in a race and I actually ran the whole thing. That's progress :)
It was only one of our 2 milers, but after running a mile three times at Brighton the week before I decided the dodgy knee and dodgy foot, not to mention dodgy fitness, should be ready for a run out. We had our usual 7.30 start, this time on a service road alongside the railway by Oxford Station, and after the race-prayer and a few moments of silence we were on our way on a flat, out-and-back course.
At first I was surprised to find myself near the front as I was trying to hold back and take very short, light strides. Soon others warmed up and I started to get passed a bit, but I was conscious that I was running faster than the plod I had got used to over recent months and it did turn out to be 7.45 pace when I checked my time at the end of the first lap. Getting back out in a race feels so good when you haven't been able to do it for ages, and while the days of 6 minute miling may be receding into the past, who's to say they aren't approaching from the future too? I was having a blissful time in the cool morning air, running with a great bunch of friends, so I decided to inflict a little suffering on myself and push harder in the second mile.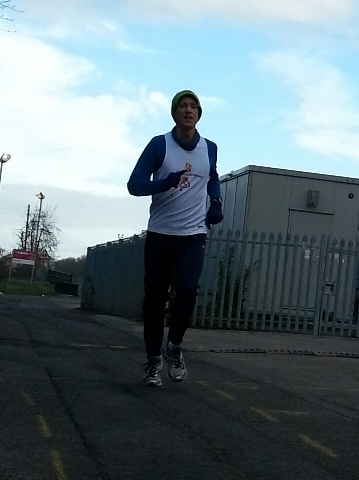 This meant getting up on to my toes a bit (I was worried that pushing harder would aggravate the knee problem, so I was trying to stay light on my feet) and getting a bit out of breath. The result was a 2 mile time of 14.21 which I was well pleased with, and a sore calf as a warning not to change my style like that without at least trying it in training first! The rest of the week was spent with a heavy cold so no change to jog on the knee and see how it was, but as there was no pain afterwards I's day I'm now officially back to running, albeit cautiously and slowly and only over a couple of miles.