2 Mile Race Edinburgh 2014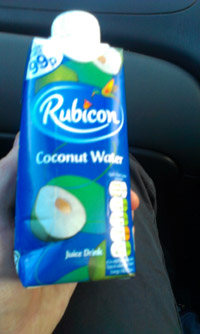 Mysterious picture? It will be explained later....
Our 2 mile race in Edinburgh was on the Sri Chinmoy Peace Mile at The Meadows, very close to the city centre but in a flat park with paths through avenues of trees. They hold a regular race series here through the summer and the course record is something totally insane. It was not going to get threatened by a bunch of us in town for one of our weekend gatherings from all over the UK (with guests from France and NZ too on this occasion) but we all had our own targets to chase down. Mine was 12:30.
We gathered around 7:15 with the sky still dark, the weather mild but blustery. I found myself racing against some old friends - Dave J, Suswara & Rasmivan, with a little gap behind me before the 5th runner, I think it was Ashcharjya from Paris. So, from my point of view it was a 4 horse race. As in NYC a few weeks before, I felt confident enough about my plethora of slowly retreating injuries to actually run quite hard and let myself go - I had only done that for very short bursts in training but there had been no ill effects. So, as the first lap unwound I tucked in behind Suswara and pushed hard into the wind, hoping for something close to 6 minute miling. As I came back past the start line after that lap, Tarit called out a time of 6.15 so I instantly knew a faster second lap would be needed. I upped the pace and eased past Suswara, remembering what it feels like to race hard, then felt slightly uneasy as the burst of energy I'd summoned up dissipated after just a few seconds! That's what it feels like when you used to be fit but you've lost it :)
So, it was a case of hanging on to my third place and pushing myself harder than I had done for about two and a half years - a strange but exciting sensation. Although I got close to Dave, he was always capable of holding me off without having to dig deep so the order stayed the same as we came down between the trees to the finish line. 5.25 was the time called out, so it was a case of job done.
I was surprised just how much harder I'd had to work to run 12.25 as opposed to the 12.37 of a few weeks before. The wind was a factor, and the colder conditions - but this was also a flatter course. Well, I'm still improving, but to improve all the way from here to 11.59 is going to take a lot of work - and good fortune with the injuries too. Lets see what the next race brings - Paris in late November maybe?
The picture at the top is of the coconut water awarded to the top 3 men and top 3 women. I may not be back to my best, but I am back "in the fruit". The pic below looks like a long lost painting by Turner in the style of "Rain, steam and speed", in fact it's a semi-darkness shot by race photographer Arpita! I'm the fluoro figure:)